2018 In Review
Buckle in, folks, this'll be a long post. 2018 has been quite the year for me. Without turning this into a post focusing just on my personal life, it was a year of big changes: I moved to a new country with my girlfriend (the wild and exotic Toronto, Canada, ooh), got a new job, and, most importantly, decided to finally take the plunge and make real a desire of mine that I've been toying with for a while in the form of creating this blog and restarting my radio show. I wanted to thank everyone who has supported me in this endeavor so far; expressing a part of myself through this blog has been incredibly satisfying and helpful to my physical and mental well-being, and I hope that it does the same for you too, reader. Anyways, with all of the pleasantries out of the way, lets get into this year in music.
Albums Released in 2018
This is just a compiled list of EP's and LP's that I had picked up this year. I didn't include singles that were released, as I assumed they will part of full releases in the coming year.
Tranquility Base Hotel & Casino - Arctic Monkeys, May 11
Here Come the Runts - AWOLNATION, February 2
Lightning Round - Bad Bad Hats, August 3
Future Me Hates Me - The Beths, August 10
Blue Madonna - BØRNS, January 10
Goddess - Bravestation, June 22
Lake Effect Kid EP - Fall Out Boy, August 23
Love Is Dead - CHVRCHES, May 25
More Or Less - Dan Mangan, November 2
M A N I A - Fall Out Boy, January 19
God's Favorite Customer - Father John Misty, June 1
Forth Wanderers - Forth Wanderers, April 27
In Your Own Sweet Time - The Fratellis, March 16
The Now Now - Gorillaz, June 29
Kiss Yr Frenemies - illuminati hotties, May 11
Boarding House Reach - Jack White, March 23
Free Yourself Up - Lake Street Dive, May 4
The Lamb - Lala Lala, September 28
Good Thing - Leon Bridges, May 4
Bolt in the Blue EP - LPX, January 12
Historian - Lucy Dacus, March 2
Art of Doubt - Metric, September 21
Render Another Ugly Method - Mothers, September 7
Delta - Mumford & Sons, November 16
Tearing at the Seams - Nathaniel Rateliff & The Night Sweats, March 9
Pray For The Wicked - Panic! At the Disco, June 22
Crown EP - Post Precious, July 13
As Long As Your Eyes Are Wide - Said The Whale, March 31
Forever & Ever - SALES, July 19
If There Is Light, It Will Find You - Senses Fail, February 16
Lush - Snail Mail, June 8
Clean - Soccer Mommy, March 3
Could It Be Better? - The Spook School, January 26
Misnomer - Straw Hat, September 28
The Black Light - The Ting Tings, October 26
Sex & Food - Unknown Mortal Orchestra, April 6
UC-01 Hanoi EP - Unknown Mortal Orchestra, October 26
Combat Sports - The Vaccines, March 30
Parallel Person - VARSITY, April 27
Out Of The Box EP - Wild Disguise, June 15
Mirror Master - Young the Giant, October 12
My Top 25 Tracks from 2018
2018 felt like such a long year, for a multitude of reasons. But despite all of that, a lot of good music came out this year. Just by looking at this list, its probably pretty easy to pick out what my musical taste encompasses. That being said, I'm finding it hard to pick definitive favorites from this year. Perhaps the easiest to start off with would be my top 25 tracks from 2018, comprised of songs from the albums presented above and also other tracks that were released this year as singles or that I enjoyed just apart from their respective albums. In no particular order, here they are. I tried to make the playlist flow as best as I could, but there's a little bit of everything in there so it might feel a little rough around the edges.
My Top 5 Albums from 2018
Now, let's distill it all further and take a look at my top 5 favorite albums from 2018. I feel like this list was even harder to choose for a myriad of reasons: For starters, I feel like I have a bad habit of listening to older music from an artist before I give their newer stuff a chance, although I'm sure the majority of people nowadays are like that too though. With that in mind, I based this list off of couple of criteria, mainly my overall enjoyment of the album and my ability to listen to them again after the fact.
5. Sex & Food - Unknown Mortal Orchestra
I discovered this album fairly late into the year, but from the moment I first heard it, I fell in love with the funky, electronic-kissed beats and effects present on the album and couldn't put it down for about a week straight.
The first album that I reviewed on this blog. Gut-wrenchingly sad at times and triumphantly heartfelt throughout the entirety of the album, The Lamb has left a lasting effect on me; I revisit it often when I'm feeling down and need a pick-me-up and reminder that things will be okay.
3. God's Favorite Customer - Father John Misty
This album is many things: Cynical, optimistic, funny, sad, strange, self-critical, and glorious, just to name a few. Like The Lamb, this album serves as a reminder of all the good things we have in our lives, and the bad, and how we can appreciate it all.
2. Tranquility Base Hotel & Casino - Arctic Monkeys
While my review of Lala Lala's The Lamb was the first album review that I posted on this blog, I credit this album for being the reason why I wanted to start writing album reviews and blog posts in the first place. I love concept albums, from Rush's 1977 album 2112, to King Gizzard & The Lizard Wizard's Murder Of The Universe in 2017. Tranquility Base Hotel & Casino grabbed my attention and took me on a journey every time I listened to it.
And finally, my choice for Album Of The Year goes to…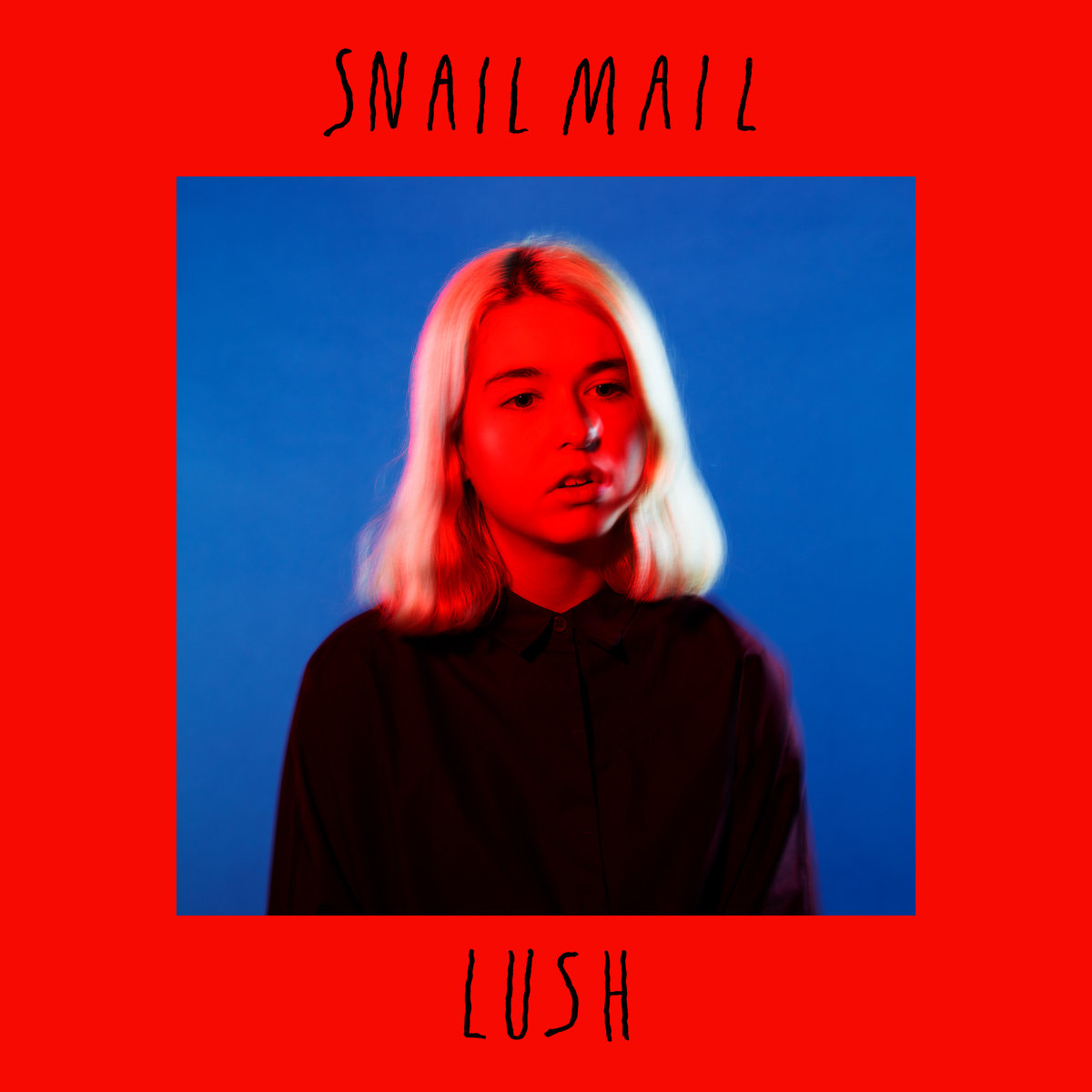 I called it way back when I first reviewed the album. This album is my choice for Album Of The Year for many reasons: For one, it's Lindsay Jordan's FIRST album, and its near perfect in my eyes, from the well thought-out lyrics to the impressive guitar work present across the whole record. Its also AOTY in my book because it means a lot to me personally; I found out about this artist through her first EP Habit. I shared that EP, and then this album, with some of my closest friends, the tracks becoming well-known and played frequently among us all when we lived together; we all bonded over her music. I've got some great recent memories thanks to this record, and it even brings up older memories of being a young adolescent while I listen to Lindsay opine over the course of the album.
Song Of The Year:
"Heat Wave" by Snail Mail, from Lush
Like I said about the album itself, this song transports me back in time to when I was a teenager; feeling unsure about what to do with my life, feeling confused, envious, and also hopeful for the future. I think its a fitting pick for "Song of the Year" because it encourages us to move past what we might be caught up in, and instead focus on our own self improvement, a practice I've certainly be trying to put into effect this whole year.
Song About The Year:
"Still Alive" by The Spook School, from Could It Be Different?
2018 was kind of a mess. I mean, almost every year is, lets face it. But this year just felt like so much more, given what we saw in the news and media, day in and day out, tragedy following triumph in an endless cycle. "Still Alive" asks us to examine why we do things the way that we do, why we think the way that we do, and what we can do to change it all. Even if we feel like we can't carry on any longer, its rallying cry chorus of "F*** you, I'm still alive" is a protest against the evils that we face, a simple message that provides us with the courage and thick skin to face what lies ahead, and keep fighting the good fight.
So there you have it! There's my 2018 in music. I know there was a lot of other great work that came out, and as I head into 2019 I hope that I can expand my horizons and start to branch out to other genres that I may not know much about yet. I for one can't wait to see what's to come in 2019 for music. Given the current state of the world, there are many stories to be told and ever-evolving techniques and methods to be utilized to create art, but it's up to us to harness that energy and transform it for the rest of the world to see. I hope to do my part to keep my little practice going strong, and I hope to see you all there in the new year. Cheers!